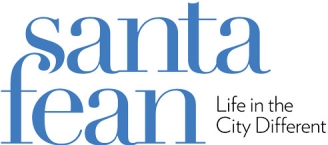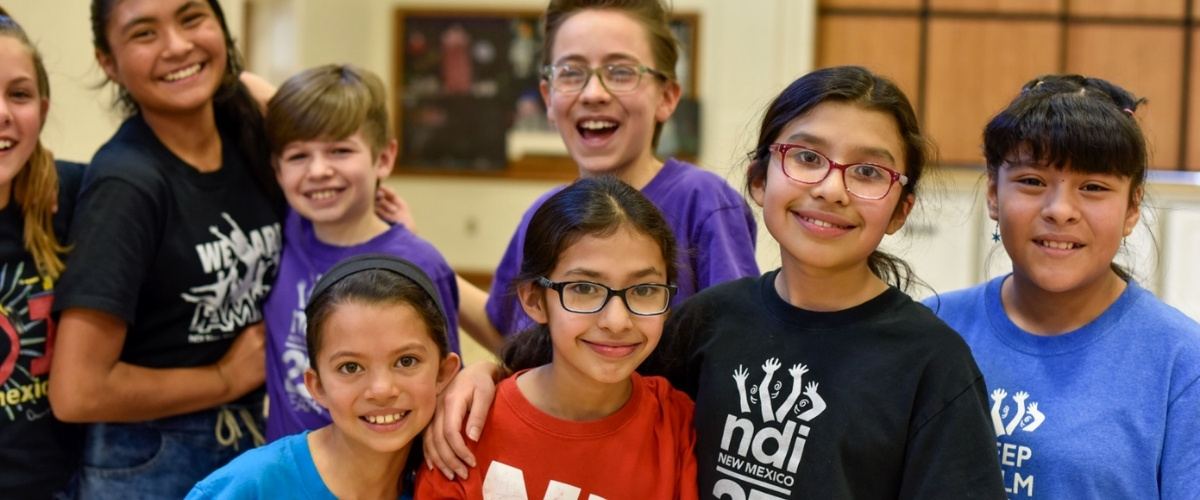 WORK HARD. DO YOUR BEST. NEVER GIVE UP. BE HEALTHY.
by Meg Peralta-Silva NDI New Mexico provides high-quality arts and healthy-lifestyle programming to youth throughout New Mexico, but it is so much more than that. Many participants consider NDI friends and teachers to be a second family. Since 1994, NDI New Mexico has served more than 125,000 youth throughout New Mexico with in-school and afterschool programs and advanced dance teams at their "dance barns" in Albuquerque and Santa Fe. While students are learning jazz, ballet, hip-hop, modern or other forms of art and movement, they are also being inspired by life principles referred to as the "Core Four." NDI's principles are seemingly simple: work hard, do your best, never give up and be healthy. According to staff, students and families, these principles impact life beyond the classroom. This year, the principles took on new meaning for all of the NDI programming. Since March, NDI instructors shifted their programming online. They held a virtual gala event, created movement breaks that aired on PBS, hosted international guest artists as instructors and recorded over 750 videos, including some offered in Spanish, and had classes the whole family could participate in — all offered at a pay-what-you-can basis.
"The Core Four have been a pillar in the formation of my beliefs. Working hard has really been a reflection on my own perseverance and unwillingness to give up. All four of them are present in one's life, even with my NDI peers who aren't pursuing the arts."
– Hugo Pizzaro
Hugo Pizzaro, who along with Terrance Matthew became one of the first two New Mexicans ever to be accepted into the prestigious Juilliard dance program, reflected that he wouldn't be where he was today without the support of people from NDI and its Core Four principles. His first introduction to non-sports-based movement was as a fourth grader in Española, at an NDI outreach class. He continued with NDI until graduation, even receiving his acceptance call to Julliard while volunteering at NDI, helping with the advanced team. Pizzaro says, "The Core Four have been a pillar in the formation of my beliefs. Working hard has really been a reflection on my own perseverance and unwillingness to give up. All four of them are present in one's life, even with my NDI peers who aren't pursuing the arts. I can see that they are also using the Core Four as a belief system, and that's the cool thing about NDI. I feel like every student gets these ideas instilled in them as a child, and then they begin to live them out." As an elementary student, learning the Core Four begins with "the Core Four cheer," but as students mature, the instructors create space for students to relate the principles to their own life and reflect on them. To wrap up the Dance 101 class this summer, students, instructors and guests gathered on Zoom to watch the pieces students had choreographed after studying global dance history and culture. The dances they created were conversations, an expression through choreography of the times we are in, addressing isolation, connection and world events. Steven Melendez, The Hiland Theater Artistic Director, reflected, "These kinds of conversations are conversations I think we need to be having more often, and I think even with young people in our programs, there are things we can't ignore. This is part of our charge — to be sure that we are caring for the complete student, including social and emotional health."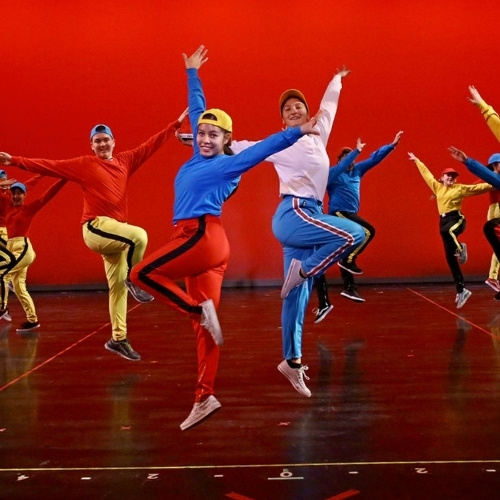 Being healthy has a dimension of honoring the whole person, whether it is being empowered through movement to feel comfort in the body, learning about nutrition or having a space where teachers are sensitive and responsive to the feel of the room and check in about what students are processing. Audrey, a student, spoke of how the class had given her new ways of seeing, not just within dance but also taking away "new perspectives and new ways to see dance, art and the world. There so many different ways to see things, and each is valuable." Another student, Sonora, agreed. She says she learned "there's value in weird things that you don't necessarily see the value in initially" and "[you can] find something valuable in anything, and I think that speaks to people too." For Pizzaro, now in his third year at Juilliard, being healthy has had a physical and mental component. Pizzaro says, "It's been very grim in the city, but movement has been a really good friend to me. Now more than ever, it's really nurturing to get up, turn some music on and do some improv daily." Usually he would be in the studio from 9:00 a.m.–5:00 p.m. most days of the week, but since classes have been moved online, he's had to get creative, even installing a ballet barre in his own living room to keep up techniques. He's sought out numerous private lessons online as he embraces a season of self-discovery. Doing ballet takes him back to NDI. "Ballet has been my favorite throughout everything," he says. "My first summer intensive, in seventh grade, we did ballet, and it was my first exposure to it. Some kids around me were like 'ballet is boring, ugh, eyeroll.' I actually kept my opinion to myself because I felt so at home. I was standing at the barre and thought it was so relaxing. I thought the movement, the fluidity, was beautiful. I felt centered when I did ballet."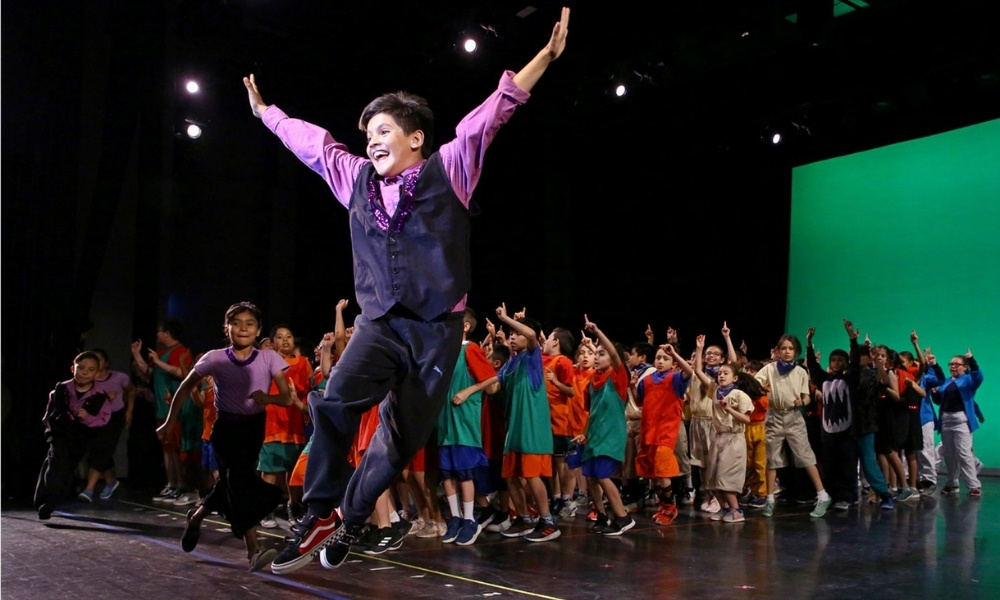 This summer, instructor Lillian Summers worked with a student who embodied never giving up and working hard. Daryzel wanted to make SWAT, one of NDI's advanced teams, so badly that her family had even supported her in changing schools to one that offered NDI programming. Not only did she practice for months, but her whole family got involved in practicing with her as she strove for her goal — and accomplished it. Instructor Summers says, "The Core Four has become a part of my everyday life as an instructor. It truly is a lifestyle that applies to work, dance and even being a mother!" She notes, though, that to teach the Core Four, you must first embody it. "Children look for your words to match your actions. If I want them to 'Work Hard,' I must demonstrate it first. If I want them to 'Do Their Best,' I have to show them what 'best' looks like. If I expect them to 'Never Give Up,' I must also endure. And 'Being Healthy' isn't just a poster, it's a daily choice." She concludes, "When they realize that these four qualities encompass every aspect of their lives, too, I know I have done my job." NDI strives to teach children excellence by building them up and supporting them in seeing how wonderful they are, inspiring lifelong belief in themselves. Pizarro wants that for students of the arts, especially in New Mexico. The goal is for them to trust the belief in themselves that NDI helped them discover. He says, "The Core Four principle I resonate with the most is 'Never Give Up.' I've had a lot of obstacles in my life getting to where I am, and I definitely used the NDI Core Four to push through them. I feel a huge amount of pressure on my shoulders coming from New Mexico. I feel like there are a lot of kids looking to me, especially Hispanic kids, and a lot of them might not feel like they will be successful in the arts, or successful at all, and that breaks my heart." Says Pizarro, "There will be a lot of obstacles in life, but with those obstacles come more doors opening ahead. Know that each of those doors will be more rewarding and giving then the obstacle you had to overcome to reach it." NDI is about joy and community. It is about connecting to friends and instructors and developing not only into skilled dancers, but also into people who know how to overcome challenges, have confidence and achieve excellence. It is about embodying its core principles and learning to live by them.
Original Article