Teaching Excellence® Workshop
2023 Workshop
|

August 21 – September 1

|

Albuquerque

NDI New Mexico is founded with the knowledge that the arts have a unique power to engage and motivate children. The purpose of our distinctive programs is to help children develop discipline, a standard of excellence, and a belief in themselves that will carry over into all aspects of their lives.

Our core public school classes bring award-winning arts and healthy lifestyle programs to underserved children in urban, rural and Native American communities throughout New Mexico. Highly trained dance instructors and professional musicians provide joyful, energetic lessons, serving an entire grade level (3rd, 4th, or 5th) with an approach that is fully inclusive of all children. All NDI New Mexico Outreach classes are free of charge to the children and their families.
"This methodology benefited me so much as an aspiring dance educator. I learned not only how to inspire kids to dance, but also to become better people through dance!"
We are committed to training instructors to deliver our unique methodology to children across the state. Instructors are the backbone of our programs, and their expertise is vital to a child's engagement and success. Our two-week Teaching Excellence® Workshop is a critical building block for training our instructors to develop the skills needed to conduct fast-paced, dynamic, and engaging classes.
The workshop is also an excellent professional development tool for anyone working in the field of dance education. Through joyful effort and teamwork, participants will acquire new skills to motivate students to meet high expectations and discover excellence within themselves.
"I learned so much about classroom management; how to be quick, authoritative, concise, and keep students engaged!"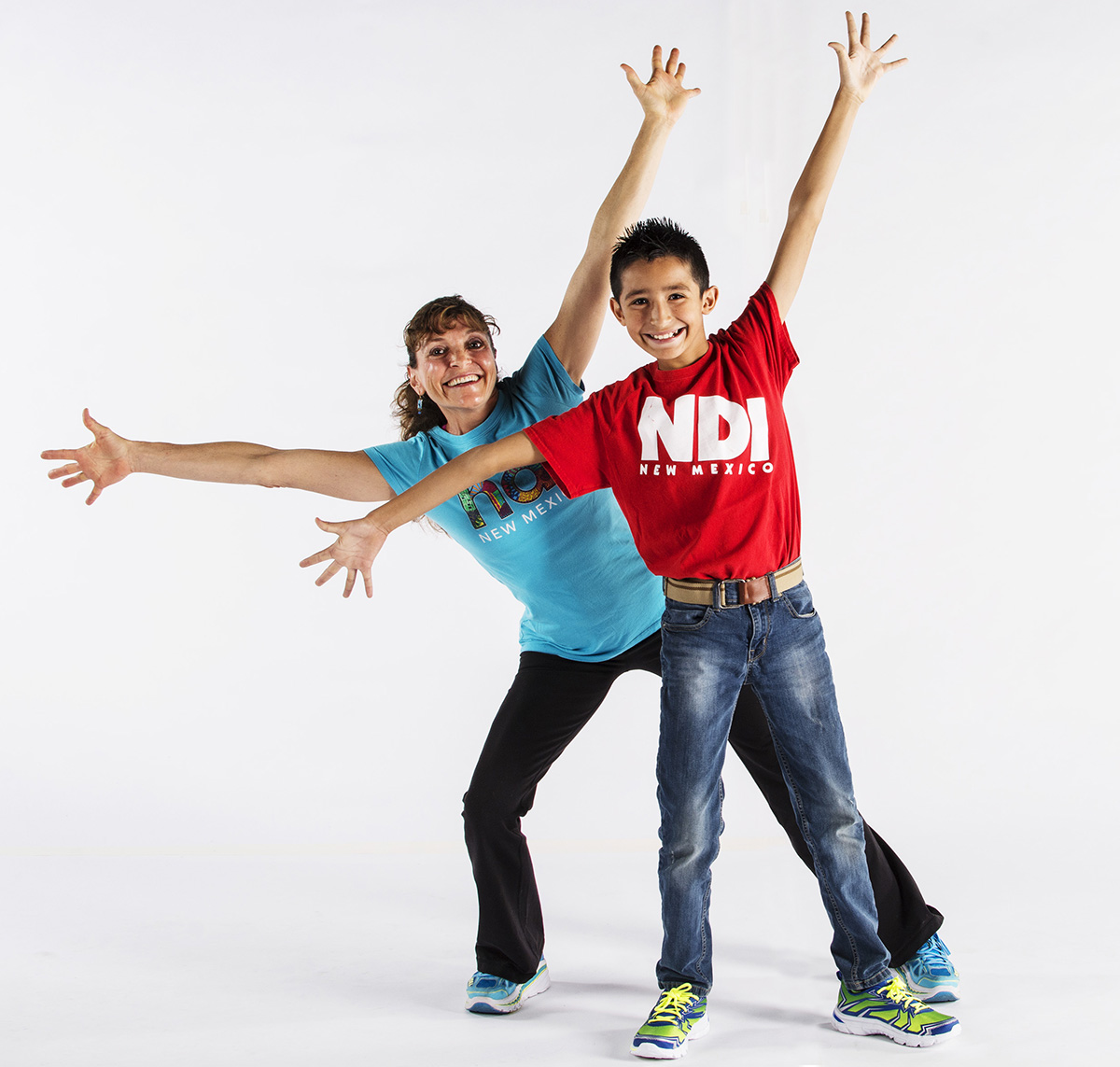 Workshop Schedule
After completing the two-week training, participants will embody a vast range of new teaching skills that will serve them in any field of dance education, receive the Teaching Excellence® Manual, as well as original music to support you as you implement your new skills.
Morning: Learn and Teach the basics of our In-school curriculum, working with children in 4th-5th grade
Mid-day: Observe master classes taught by an NDI New Mexico master teacher
Afternoon: Practice teaching techniques, curriculum, and choreography with students from our Advanced Teams
Perform with your students at the end of the workshop
"Tons of fun, I never knew I could learn so much in two weeks!"
Since 1994, NDI New Mexico has grown from serving 100 children in one public school to reaching nearly 7,000 children annually through in-school, after-school, summer, and advanced training programs. Our organization continues to grow, and we have opportunities for talented teachers who are interested in our mission to motivate children through the arts!
"This workshop changed my whole outlook on teaching; I interact with children in a whole new way."
Teaching Excellence Program Application