Teaching Excellence for Young Children
week-long professional development workshop for established dance teachers who are new to working with young children
In Santa Fe |  May 22-26, 2023
In Albuquerque | July 17-21, 2023
NDI New Mexico is proud to collaborate with Allegra Lillard to present her Dance For Joy curriculum and teacher training. This curriculum and approach to teaching young children will provide solid concepts, activities, strategies, and classroom management tools one can take directly into the studio to support the whole child. The workshop includes classes for Creative Movement for 3-4 year olds, and Pre-Ballet for 5-6 year olds, and is built upon years of practice and research on how the arts can create a joyful journey for young children to reach key development milestones, supporting their physical, emotional, social, and cognitive development.
Workshop Schedule
First day of the series is a full day workshop, remainder of week are half-days including workshop, observation/participation in classes, and debrief sessions.
Tuition
$400*
*Some scholarships available. Submit your application to start the process to learn more.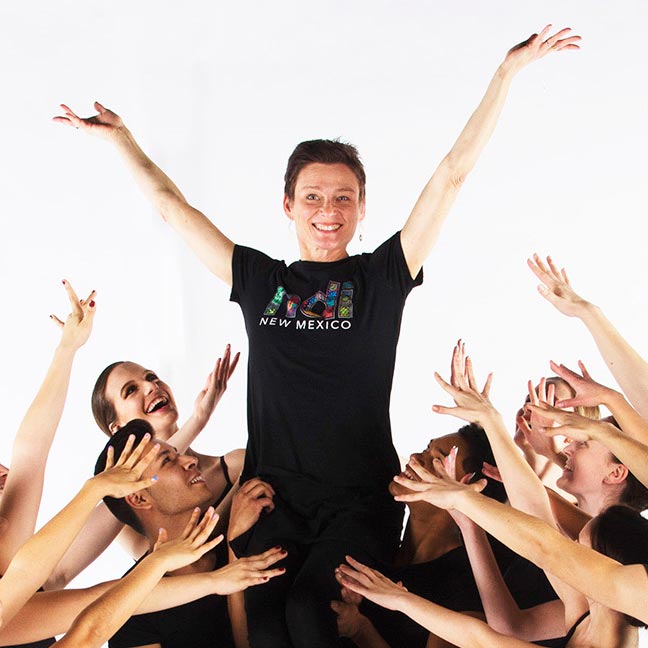 Workshop Instructor
Allegra Lillard, Director of Young Children's Curriculum
Allegra began dancing in her home state of Texas and received further training in Boston, New York City and Canada. Dance has taken her throughout the U.S., Canada, and Asia. In her professional career, she was featured in solo and principal roles in the Atlanta Ballet, Ballet British Columbia, Ballet Hawaii, Hawaii Ballet Theatre, and the Oregon Ballet Theatre.
Allegra moved to Santa Fe in 1996 where she continued to perform, teach and choreograph for dance schools in and out of state. Allegra was the Founding Director of Dance for Joy, a local dance school that offered creative movement and ballet for all levels from 2004-2011. She worked with NDI New Mexico as Master Teacher and Associate Artistic Director for a number of years and returned in 2011 as The Dance Barns Artistic Director, a position she held until August 2018.
Teaching Excellence for Young Children Program Application