MORE THAN 7,800 STUDENTS IN 32 COMMUNITIES ACROSS THE STATE ARE PARTICIPATING IN OUR AWARD-WINNING PROGRAMS.
NDI New Mexico's fundamental conviction is that every child has the capacity to learn to work hard, never give up, do their best, and ultimately experience success. Whether a child dances with us for one year, or comes back year after year, we know their experience has a positive and lasting impact on the way they move through the world.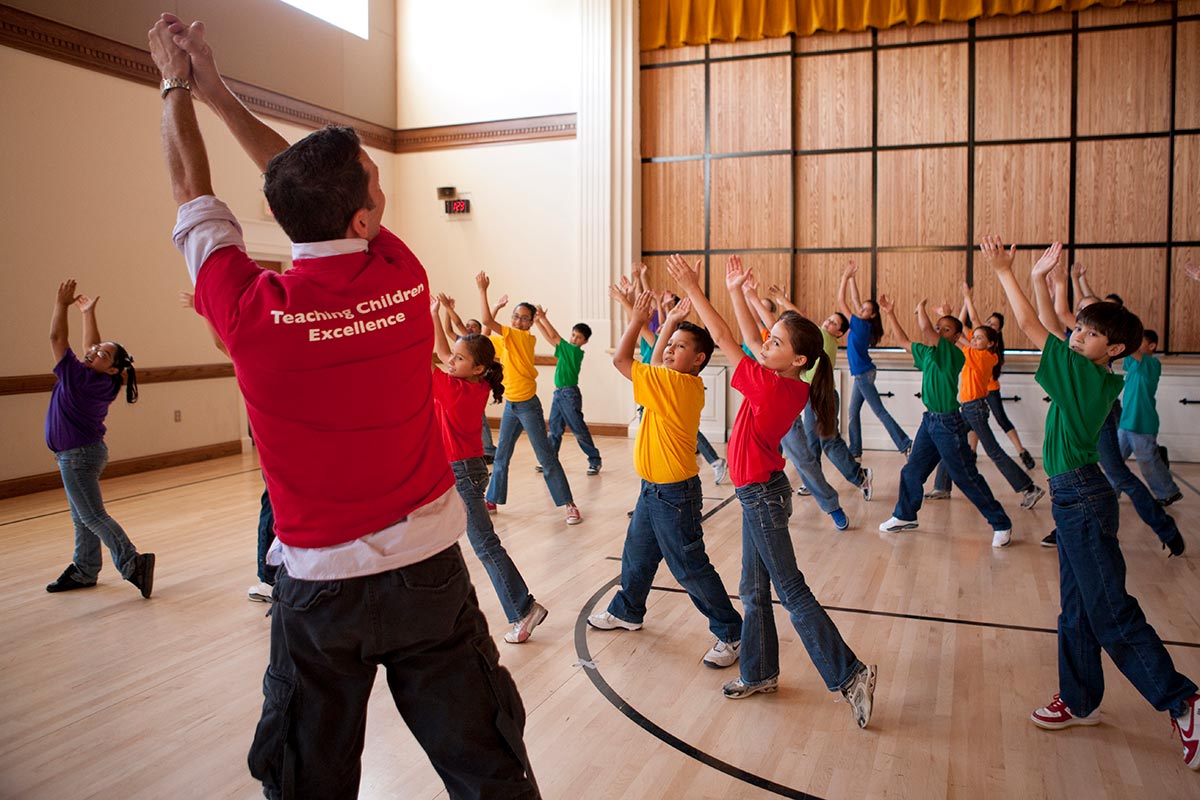 NDI New Mexico classes are taught at public elementary schools during the school day as part of the curriculum. These joyful and energetic classes are taught by highly trained NDI New Mexico instructors and professional pianists. In-School classes serve an entire grade level (3rd, 4th, or 5th) and are fully inclusive of all children in a class, including those with special needs. Children in Albuquerque, Rio Rancho, Santa Fe, Pecos, Pojoaque, and the Española Valley, receive 15-30 weekly classes throughout the school year and finish their program with exciting culminating performances. All NDI New Mexico Public School classes are free for children and their families.
Many students who are exposed to NDI New Mexico in their public schools demonstrate extraordinary motivation and enthusiasm for the effort and energy the pedagogy requires, and these students are invited to audition to join our Advanced Teams. These teams meet after school or on Saturdays, starting with 4th-6th graders on our Super Wonderful Advanced Team (SWAT) and with programming continuing through middle school with the Celebration Team.
Children who want more instruction, can also register to take after school dance classes for ages three to eighteen at our two dance studios in Albuquerque at The Hiland Theater, and in Santa Fe at The Dance Barns.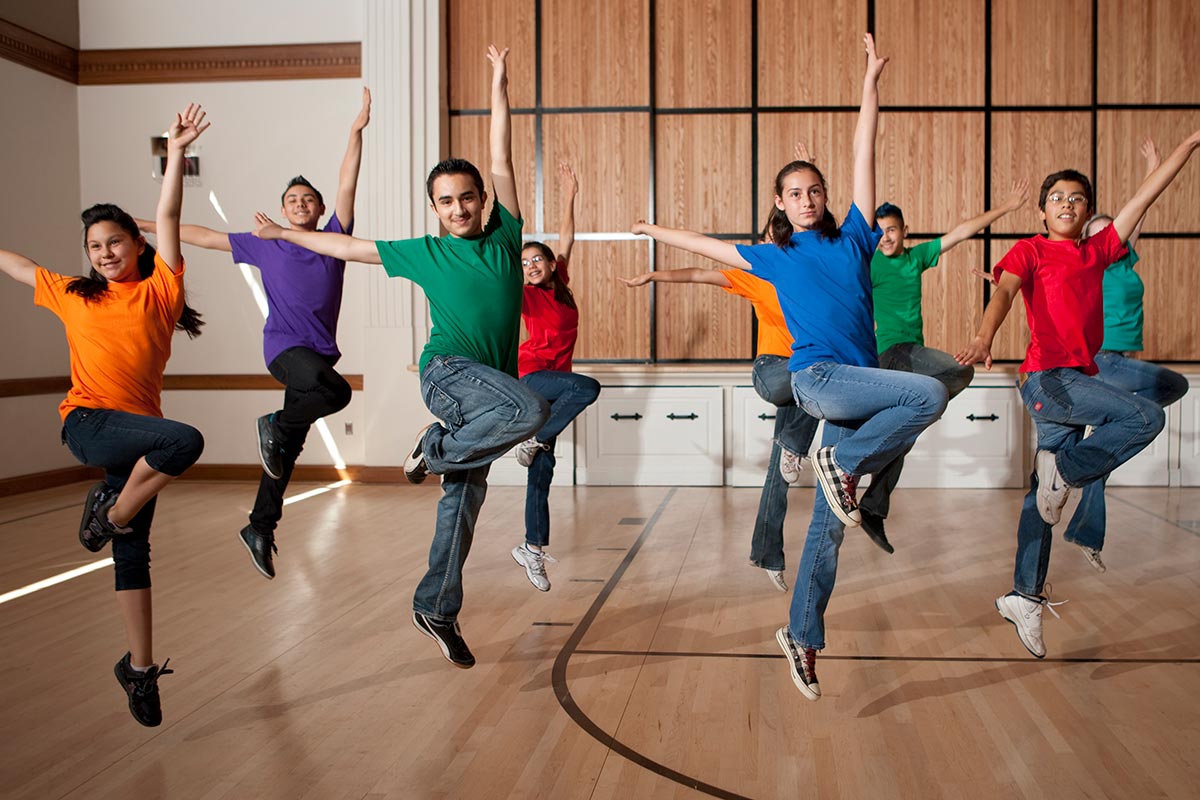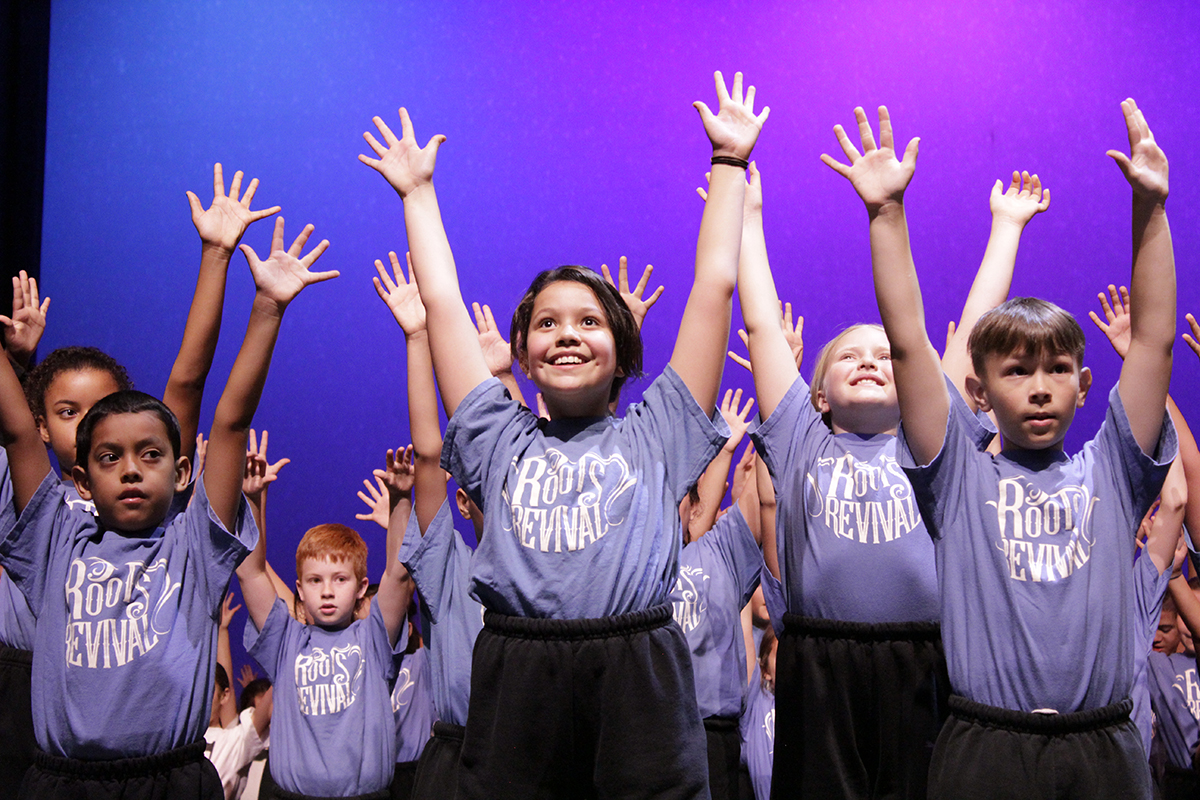 NDI New Mexico residency classes are taught at public elementary schools during the school day as part of the curriculum. These joyful and energetic classes are taught by highly trained NDI New Mexico instructors and professional pianists. Classes serve an entire grade level (3rd, 4th, or 5th) and are fully inclusive of all children in a class, including those with special needs.
Our traveling Residency team brings music and dance to underserved children in rural and urban communities in all corners of New Mexico. The Residency team lives in each community for one to three weeks, conducting daily dance classes that culminate in exciting, interactive performances in gyms and theaters for students, families, and the community members. Schools, dancers, and communities look forward to NDI New Mexico's visit each year.
BE HEALTHY is one of our Core Four messages for how to be excellent in everything you do. We are committed to inspiring our students to live a healthy lifestyle. NDI New Mexico's HIP to Be Fit® curriculum is embedded into all of our programs and teaches the importance of exercising, making healthy lifestyle choices, and eating well to improve stamina, performance, and endurance. Our goal is to make a positive impact on New Mexico's children and their families by helping them take care of their bodies, minds, and spirits.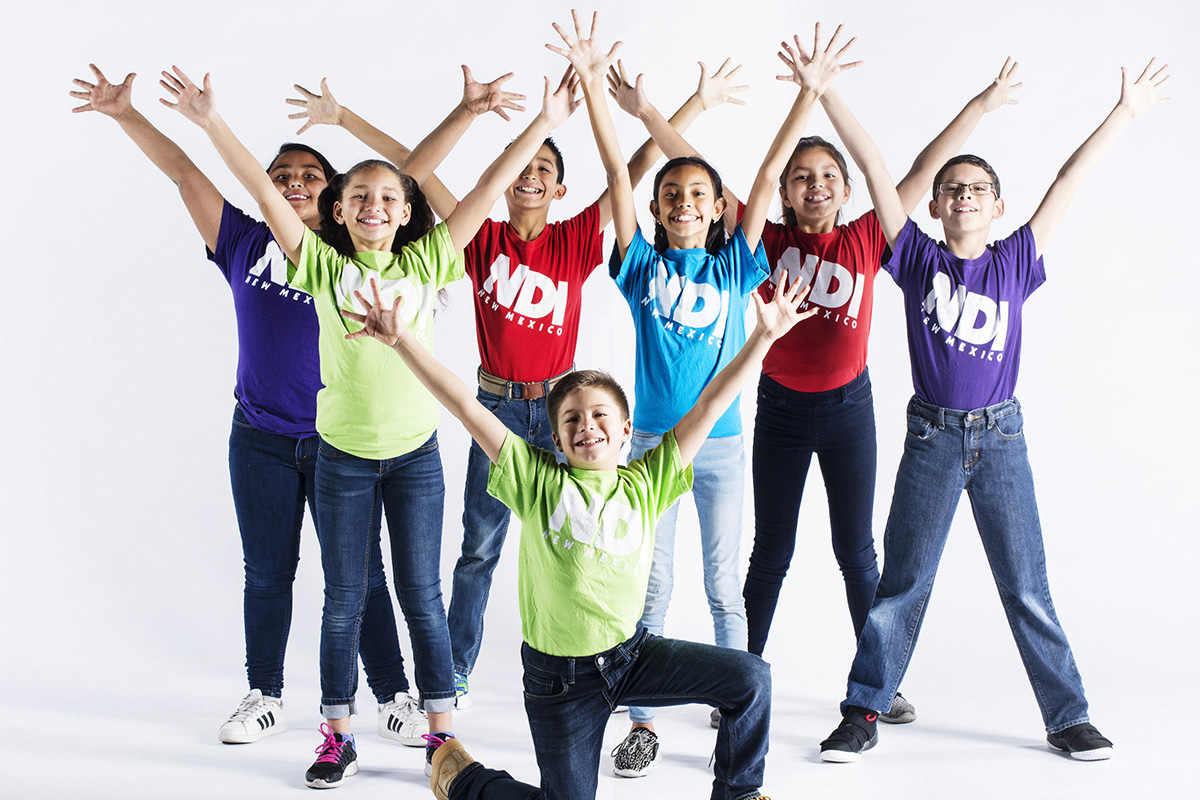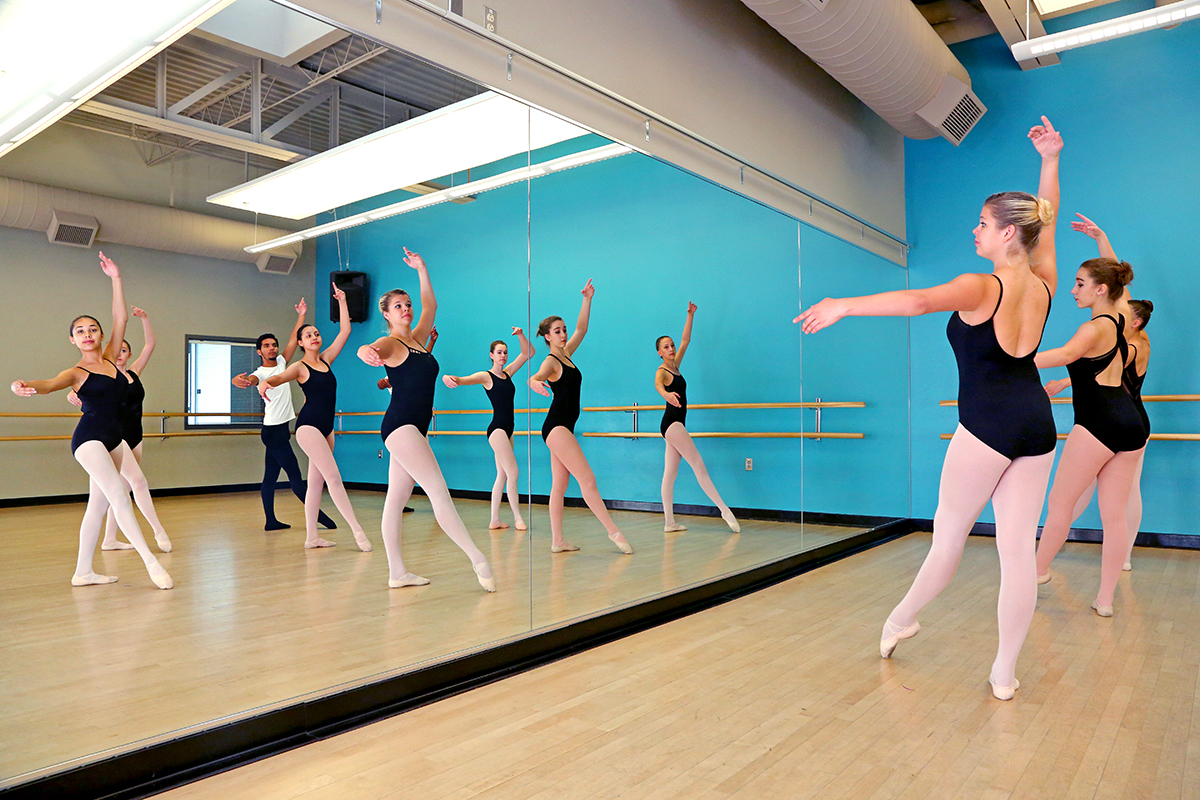 The Dance Barns in Santa Fe and The Hiland Theater in Albuquerque provide children three to eighteen, and adults, high-quality dance and performance training in creative movement, ballet, modern dance, jazz, tap, voice, hip hop, and more. Classes range from beginner to pre-professional levels and are taught by inspiring instructors using their technical dance expertise along with the NDI New Mexico pedagogy. These classes are open to all children in the community. Tuition for these programs is offered on a sliding scale, ensuring that every child has the opportunity for an enriching after school experience. Whether children are exploring their first experience in dance, taking classes for creative expression and exercise, or have their sights set on a career in the performing arts, our after school programs build a sense of achievement in a nurturing and noncompetitive atmosphere.
Our Dance Studio Companies
Children and teens who participate in our after school program who are interested in advancing their technical training to a pre-professional track may be invited to audition for the Companies: Junior Company for dancers ages 10-13 at an intermediate level, Apprentice Company for dancers ages 13-16 at intermediate/advanced levels, and Company XCel for dancers ages 15-18 in our most advanced technique classes. Company dancers are given additional performance opportunities, work with guest artists, participate in master classes, as well as receiving support for scholarship funds to pursue summer advanced training opportunities.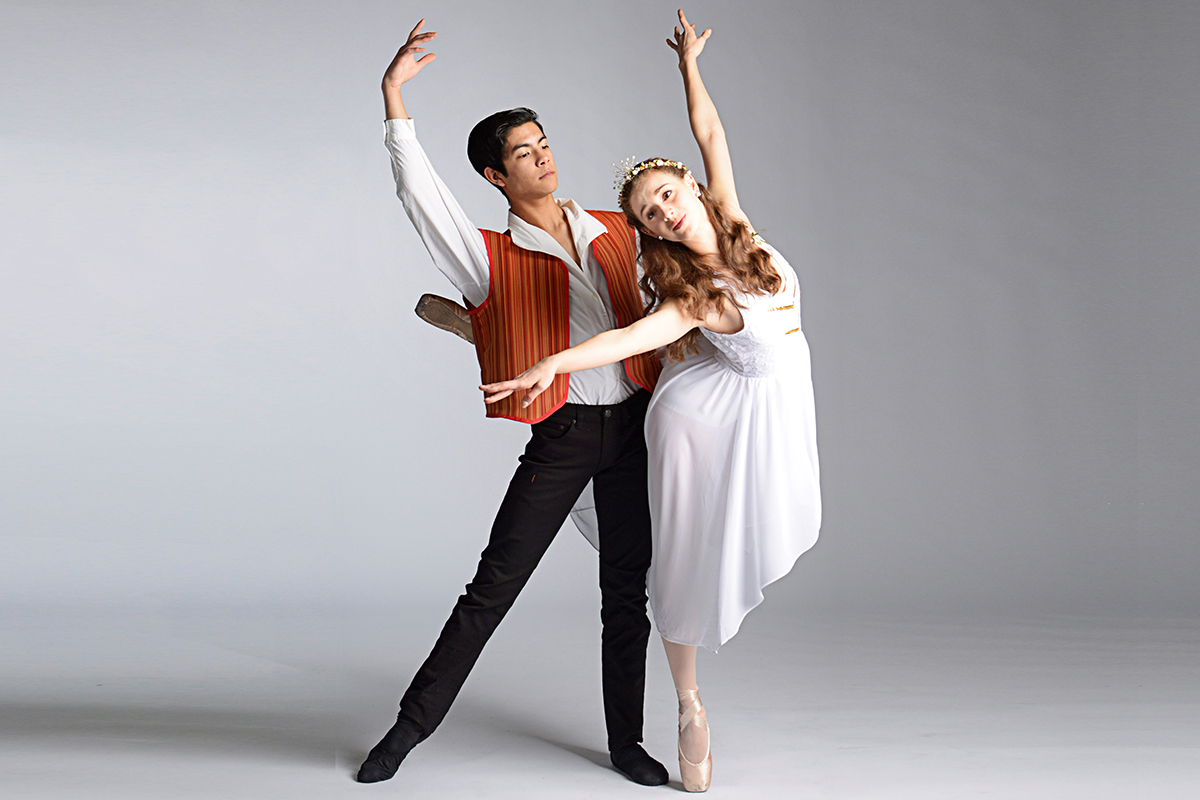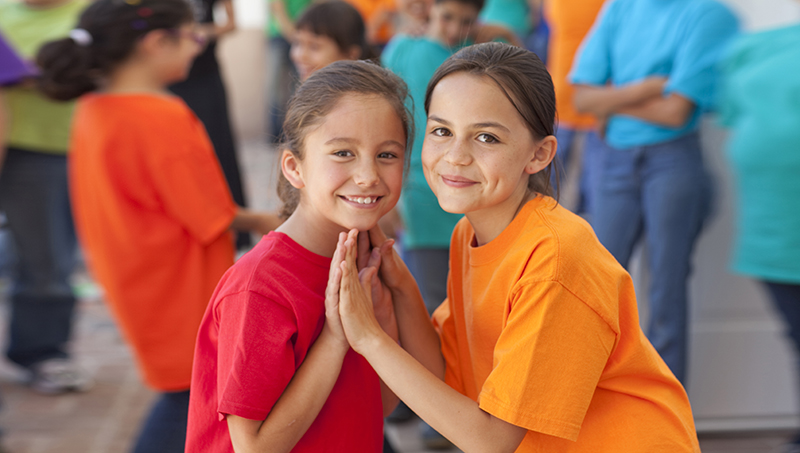 NDI New Mexico offers summer programs at their dance studios in Santa Fe at The Dance Barns and in Albuquerque at The Hiland Theater. Classes are for children three to eighteen in tap, ballet, jazz, hip hop, modern and more! Tuition is on a sliding scale and affordable for everyone. Registration opens every spring in March/May.
NDI New Mexico also offers Summer Institute. An invitation only, three-week, all-day intensive program designed for children and teens who have participated in NDI New Mexico's public school programs in Santa Fe, Northern New Mexico, Albuquerque, and Residencies. Classes include daily instruction in dance, along with a unique visual art project. Summer Institute provides an opportunity for students to explore the study of different dance techniques and learn choreography which they perform in a joyful culmination for their friends and family at the end of the program.
Teaching Excellence® Workshop
NDI New Mexico is committed to developing highly trained instructors to deliver our award-winning pedagogy to over 7,800 children across the state. Instructors are the backbone of our programs, and their expertise is vital to a child's engagement and success. Our Teaching Excellence® Workshop is a critical building block for training our instructors to develop the skills needed to conduct fast-paced, dynamic, and engaging classes. During the two-week intensive, participants work with children alongside our own master teachers and are immersed in hands-on training in NDI New Mexico's highly engaging, fun, and athletic teaching methodology.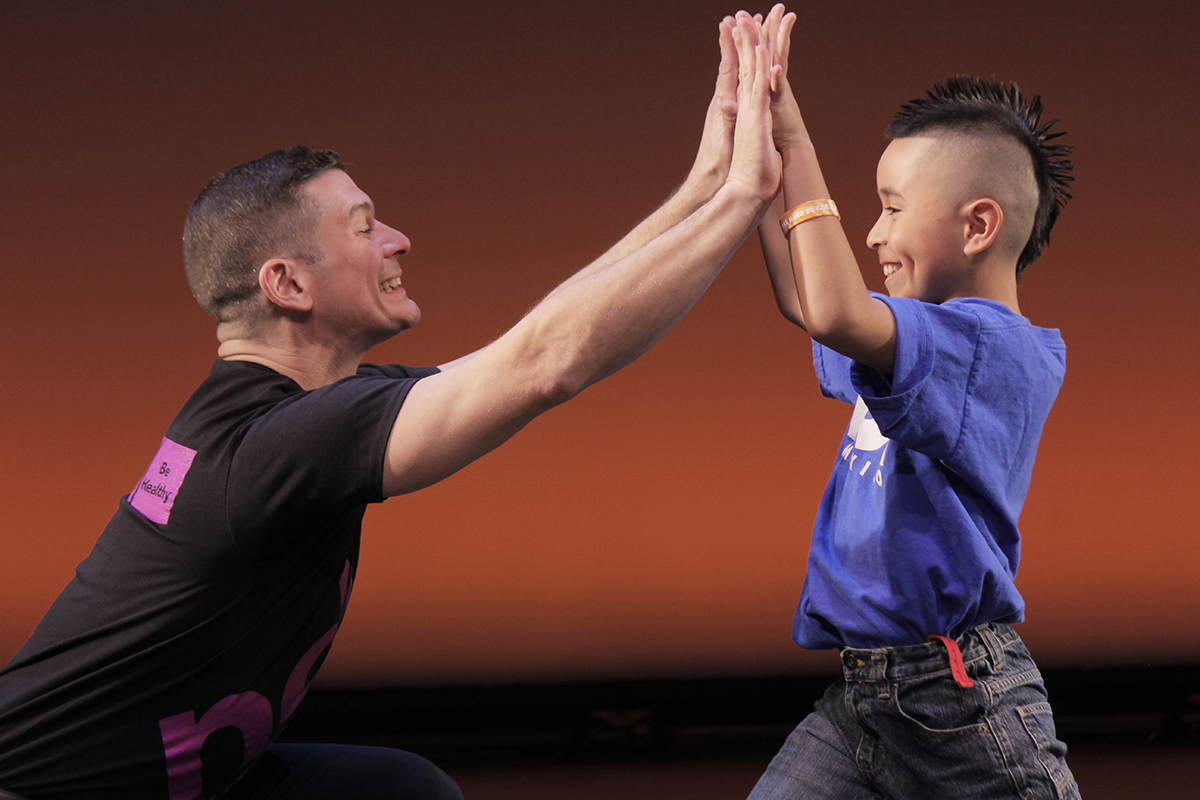 Teaching Excellence for Young Children Workshop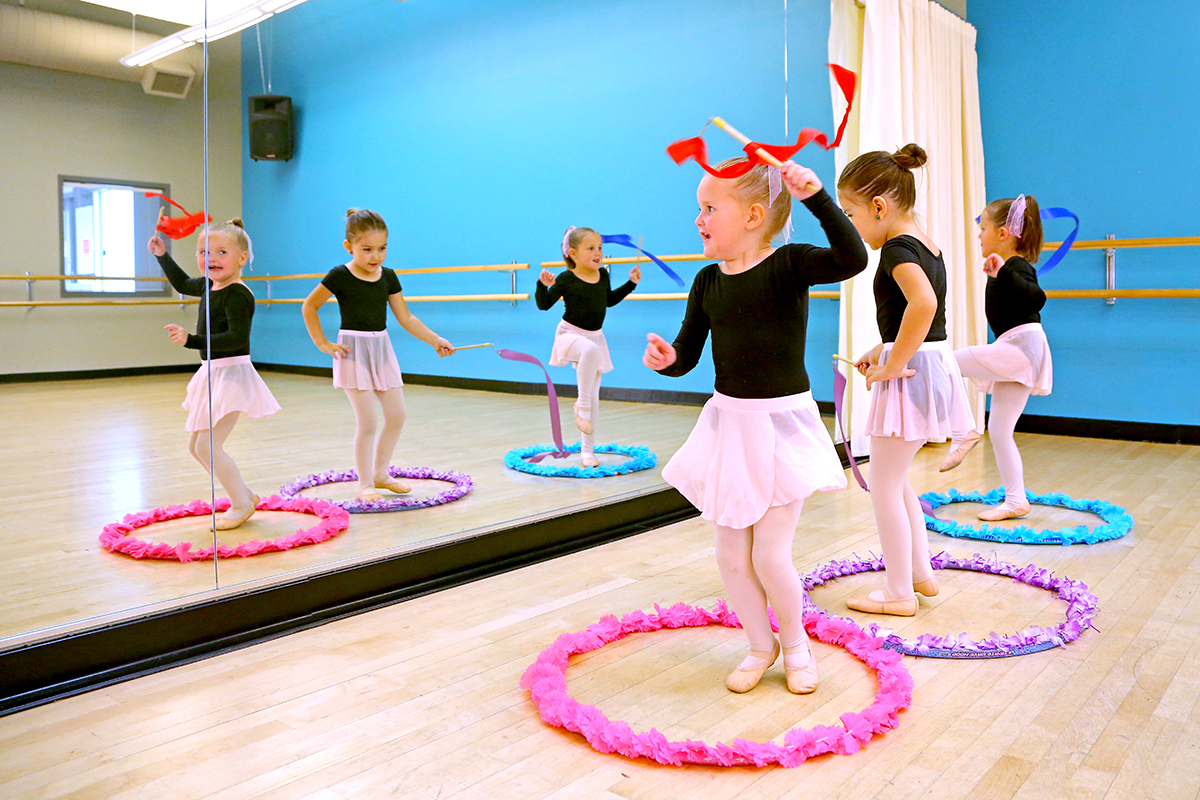 NDI New Mexico is proud to collaborate with Allegra Lillard to present her Dance For Joy curriculum and teacher training. This curriculum and approach to teaching young children creates a joyful and nurturing learning environment while building a solid movement foundation for children. This workshop will provide solid concepts, activities, strategies, and classroom management tools one can take directly into the studio to support the whole child. The workshop includes classes for Creative Movement for 3-4 year olds, and Pre-Ballet for 5-6 year olds, and is built upon years of practice and research on how the arts can create a joyful journey for young children to reach key development milestones, supporting their physical, emotional, social, and cognitive development.
The HIP to be Fit® Train the Trainer curriculum was developed by NDI New Mexico with a grant from the U.S. Department of Education's Carol M. White Physical Education Program. The purpose of the curriculum is to provide training, curriculum, and materials for public elementary school teachers so that they will get kids up and moving more throughout the school day. Tied to New Mexico State education, PE and dance standards, and student achievement, the curriculum is designed to increase physical activity while simultaneously teaching children core curriculum subjects including language arts, mathematics, social studies, and science.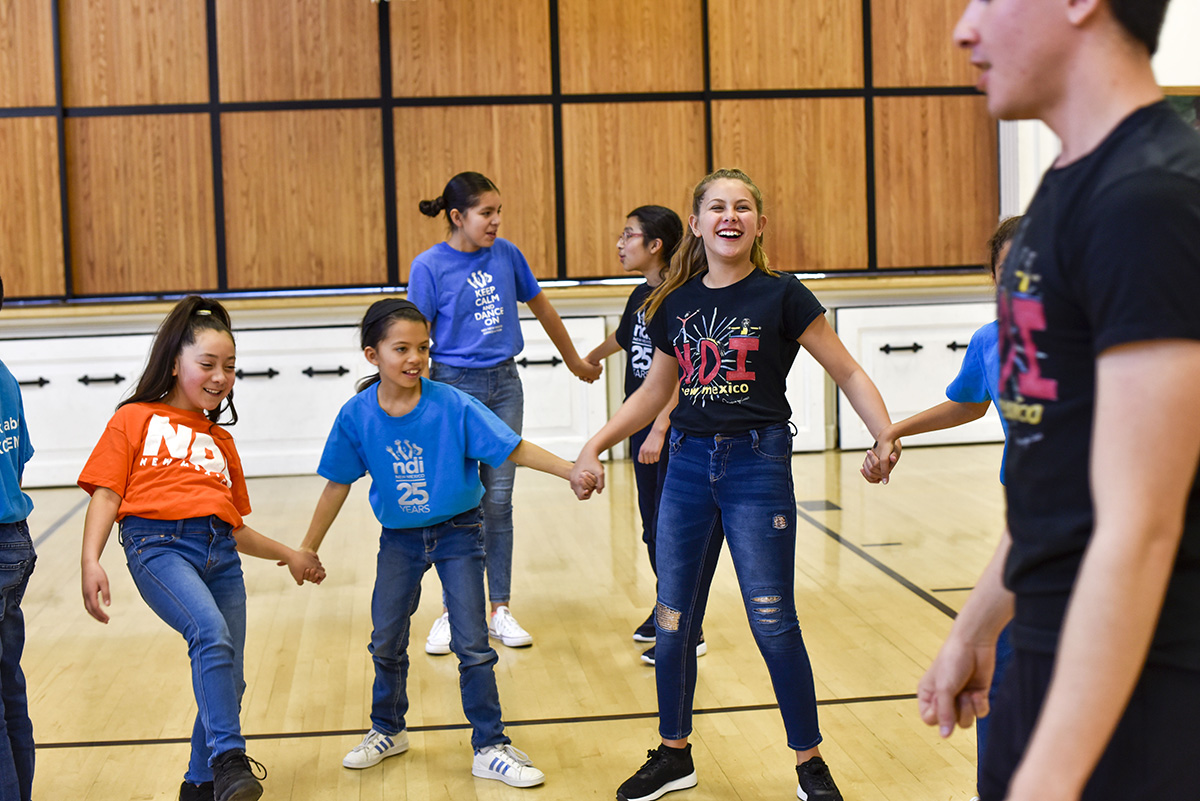 Teaching Artist in Residence Program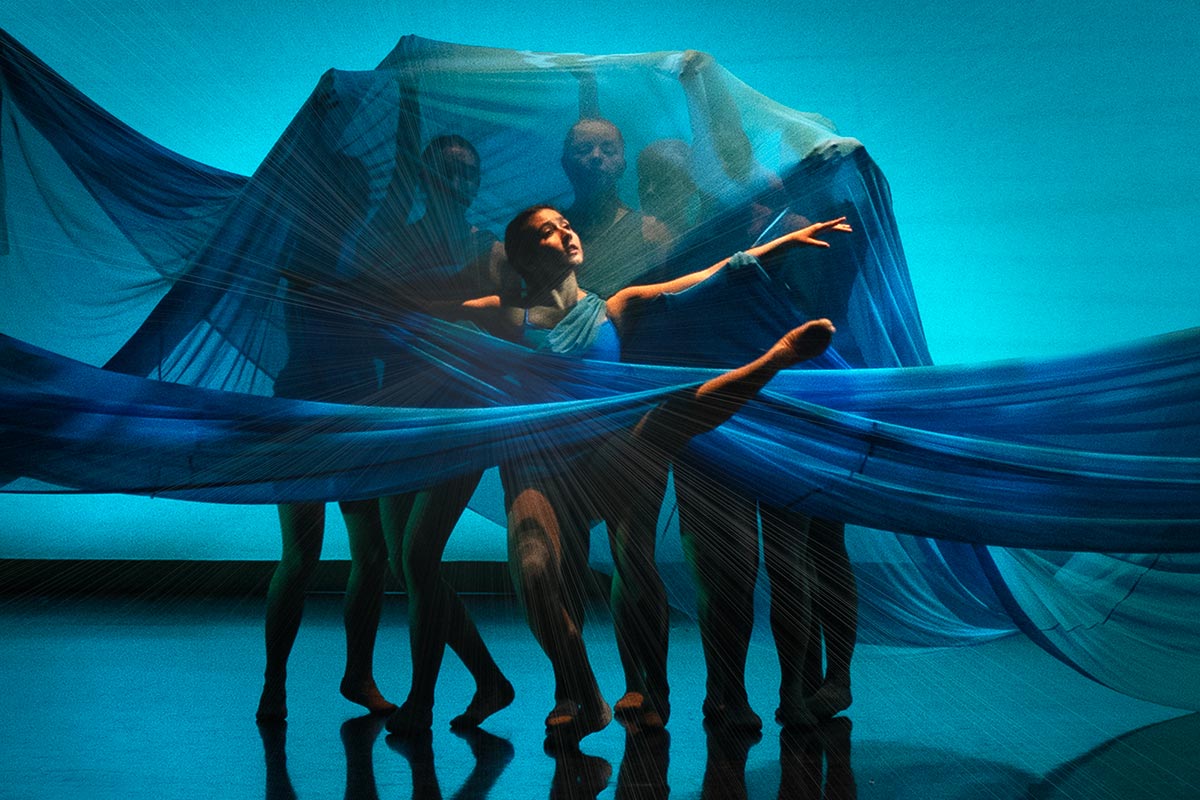 The Teaching Artist in Residence program is designed to be a mutually beneficial partnership between NDI New Mexico and high-caliber choreographers in the field of dance. The residency is an opportunity for NDI New Mexico to give students a unique way to learn and grow by working with a professional choreographer with a heart for youth development and dance education. The NDI New Mexico staff and community will also benefit from education and enrichment opportunities, and the inspiration of seeing a great artist create great contemporary work on our dancers. The Teaching Artist has the potential for a commission for their work, exposure to NDI New Mexico's audiences in Santa Fe and Albuquerque, and the means to expand their outreach work to have an impact on youth.
what
people are saying

about us
"Recently, I was thrilled to attend an NDI New Mexico performance that showcased talent and excellence in our community. Picture it: lights, costumes, live music, over 400 children in choreographed motion alongside Indigenous performers, Balle Español dancers, members of Santa Fe fire and police departments, plus Santa Fe Public School teachers, parents and alumni. The show was a feast for the senses and a buoy for the heart.
And so this is to express my overwhelming gratitude to everyone involved with NDI New Mexico and to Atalaya Elementary School third grade teachers Kyle Cross and Anastasia Wooldridge for ensuring my daughter, Mia, was among those fortunate performers. Even if you don't have a child dancer, NDI New Mexico's profound impact is not to be missed – just ask audience member Shirley MacLaine!"
Emily Doyle Moore
Parent
"NDI New Mexico has been so important to me! Over the past 5 years, I have learned to never give up, work hard, to be healthy, do my best and work as a team. NDI New Mexico gave me a new home and a new family that have been so important. My team has helped me grow into the person that I am, and I will forever be grateful for all the opportunities, my team, my teachers and the rest of the NDI New Mexico family."
Michaela Brautigam
Student
Being a part of NDI New Mexico's Super Wonderful Advanced Team (SWAT) has been one of the happiest and most important things Bella has ever done. She pretty much lived for Wednesday's. You gave her positive opportunities, skills, joy and recognition. NDI New Mexico gave her a sense of belonging and worth that are precious and hard to describe. Thank you!
Janice Pettine
Parent
My favorite part of NDI New Mexico, is watching these kids go from shy and quiet students to these balls of energy that just radiate on stage.
Dana Chavez
Performing Arts Coordinator
I just wanted to say that I can't even imagine raising my child as well as I did without your guidance, and your love and support. I can't thank you enough for being there for these kids in the way that you've been there for them. Much love to you! I'm so honored to be a part of this program, and I tell everybody I know about it and tell them to get their kids in it.
A 9th Grader's Mom
What would our state be without you? Just seeing NDI New Mexico in the subject line of an email makes me smile. Thank you for bringing movement, safety, positive education/discipline and JOY for all ages to our state.
Laurie Roach
Manager, PNMR Foundation
We decided to buy a star for the kids – the real Stars in all this; and, we decided to leave a lasting legacy in our wills by becoming Silver Sneakers Legacy Society members. We hope others reading this will feel the same and consider supporting NDI New Mexico in this truly special way.
Louise Campbell-Tolber & Steve Tolber
Donors