This year we will serve more than 7,800 children, reach 292 public school teachers in 87 schools in 32 communities.
NDI New Mexico believes that every child has the capacity to learn how to be excellent by working hard, doing their best, never giving up, and being healthy. Our work is guided by our belief in children, as well as our commitment to social responsibility, excellence, sustainability, and financial integrity.
Our Public School Programs focus directly on schools and children in the greatest need: 82% qualify for Federal Free or Reduced Cost Meal Program; 68% are Hispanic, 15% Anglo, 13% Native American/Alaskan Native, 4% Multiracial, Asian/Pacific Islander, African American. We are committed to equity, diversity, inclusion, and accessibility.
NDI New Mexico Children Served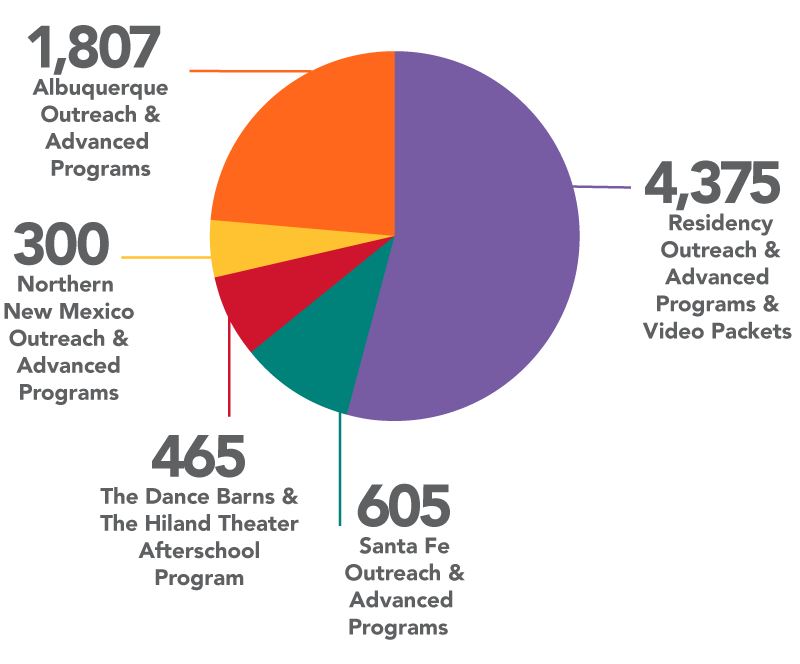 Demographics of NDI New Mexico Outreach Students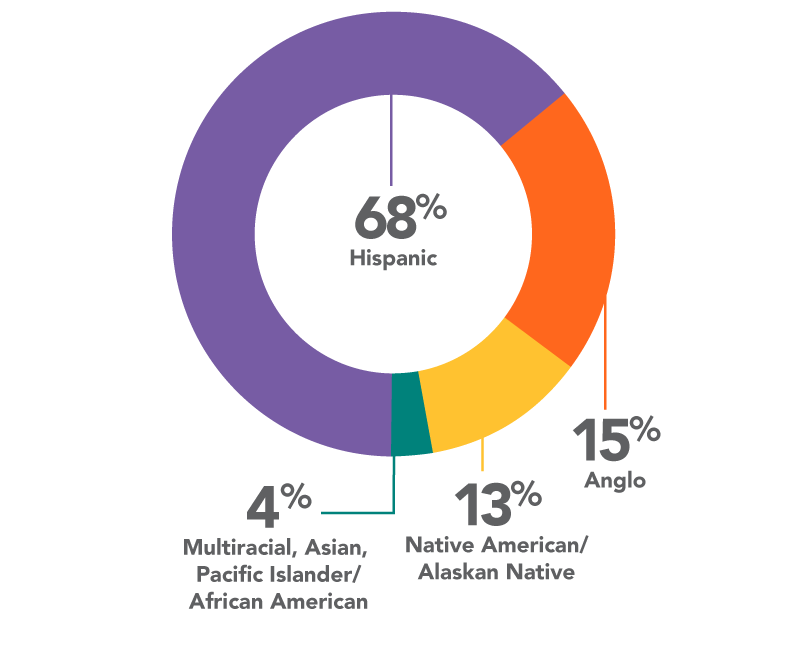 NDI New Mexico Students Qualifying for the Federal Free or Reduced Cost Meal Program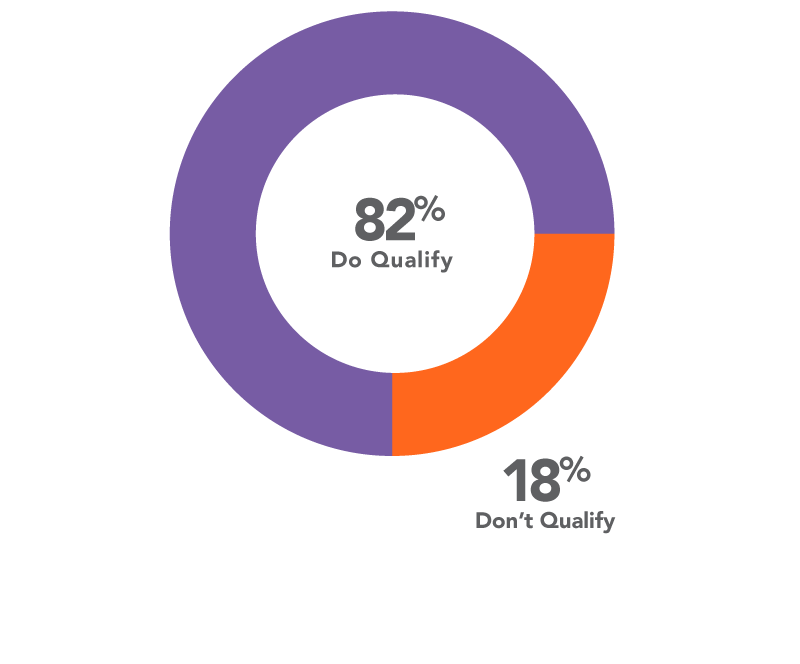 what
people are saying

about us
"Recently, I was thrilled to attend an NDI New Mexico performance that showcased talent and excellence in our community. Picture it: lights, costumes, live music, over 400 children in choreographed motion alongside Indigenous performers, Balle Español dancers, members of Santa Fe fire and police departments, plus Santa Fe Public School teachers, parents and alumni. The show was a feast for the senses and a buoy for the heart.
And so this is to express my overwhelming gratitude to everyone involved with NDI New Mexico and to Atalaya Elementary School third grade teachers Kyle Cross and Anastasia Wooldridge for ensuring my daughter, Mia, was among those fortunate performers. Even if you don't have a child dancer, NDI New Mexico's profound impact is not to be missed – just ask audience member Shirley MacLaine!"
Emily Doyle Moore
Parent
"NDI New Mexico has been so important to me! Over the past 5 years, I have learned to never give up, work hard, to be healthy, do my best and work as a team. NDI New Mexico gave me a new home and a new family that have been so important. My team has helped me grow into the person that I am, and I will forever be grateful for all the opportunities, my team, my teachers and the rest of the NDI New Mexico family."
Michaela Brautigam
Student
Being a part of NDI New Mexico's Super Wonderful Advanced Team (SWAT) has been one of the happiest and most important things Bella has ever done. She pretty much lived for Wednesday's. You gave her positive opportunities, skills, joy and recognition. NDI New Mexico gave her a sense of belonging and worth that are precious and hard to describe. Thank you!
Janice Pettine
Parent
My favorite part of NDI New Mexico, is watching these kids go from shy and quiet students to these balls of energy that just radiate on stage.
Dana Chavez
Performing Arts Coordinator
I just wanted to say that I can't even imagine raising my child as well as I did without your guidance, and your love and support. I can't thank you enough for being there for these kids in the way that you've been there for them. Much love to you! I'm so honored to be a part of this program, and I tell everybody I know about it and tell them to get their kids in it.
A 9th Grader's Mom
What would our state be without you? Just seeing NDI New Mexico in the subject line of an email makes me smile. Thank you for bringing movement, safety, positive education/discipline and JOY for all ages to our state.
Laurie Roach
Manager, PNMR Foundation
We decided to buy a star for the kids – the real Stars in all this; and, we decided to leave a lasting legacy in our wills by becoming Silver Sneakers Legacy Society members. We hope others reading this will feel the same and consider supporting NDI New Mexico in this truly special way.
Louise Campbell-Tolber & Steve Tolber
Donors