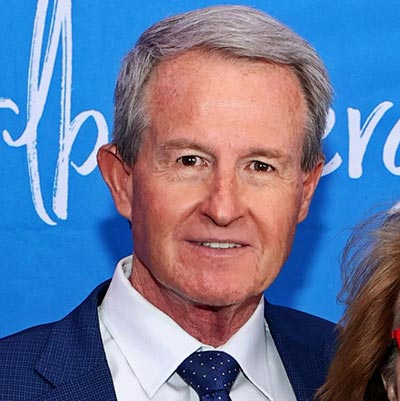 Chair
Mr. Paul Cassidy recently retired as Managing Director, U.S. Municipal Finance, New Mexico Region with RBC Capital Markets after 24 years. He has 42 years of experience in the public finance field focusing exclusively on municipal debt issuance and public finance. He...
Nancy Blaugrund
John Burnham
Louise Campbell-Tolber
Dianne Chalmers Wiley
David Chase
William Cowles †
Michael D'Alfonso
Jacques d'Amboise, Co-Founder †
Susan Dubin
Patricia Friedman †
Marc Geller
Jim Goodwin
Medora Jennings
Cindy Johns
Jean Knapp †
Gerald Landgraf
Edward Lujan
Beth Moise †
Ambassador Frank Ortiz †
Joseph L. Ponce †
Frauke Roth
Charles W.N. Thompson Jr.
Garrett Thornburg
† In Memoriam
---
Click Below to Jump to a Department
---
The Corporate Council is a group of Albuquerque business leaders who help NDI New Mexico fulfill its mission and change lives!
They invest in New Mexico's future by:
Joining our Corporate Council
Sponsoring Our Gala
Promoting Giving in Their Business
Strengthening New Mexico's Workforce
NDI New Mexico programs positively impact children's academic achievement, health, quality of life, and self-efficacy through consistent messaging, skill-building, and providing positive role models. Learn more about the impact of NDI New Mexico.
Impacting Tomorrow's Workforce
NDI New Mexico provides children with the tools and skills they need to succeed. Affecting their life outcomes will change the picture of New Mexico's future and is the key to a thriving economy. In public schools throughout the state, our expert instructors lead programs that are character-building and use dance to teach an important life lesson: that working hard, doing your best, never giving up, and living a healthy life equals success.
NDI New Mexico's programs help children develop executive function skills that are critical to succeed in school and the workforce:
Problem-solving
Planning and prioritizing
Following directions
Focus
Organization
Self-control
Self-evaluation
Stewardship of Excellence
Albuquerque Business First Non-Profit of the Year Award, 2015, 2020
Best of Santa Fe Reporter, 2017, 2018, 2019, 2020
Four-star rating four years in a row! "NDI New Mexico outperforms most other charities in America." - Charity Navigator, 2019
Family Friendly Business of New Mexico, 2018, 2019
Samaritan Counseling Ethics in Business Award, 2016
Albuquerque Business First Top CEO Award, 2015
Wallace Foundation National Recognition of "highly effective" and "exemplary" after-school program
To learn more or to join the Corporate Council, please contact Myers Godwin, Albuquerque Development Director at (505) 340-0213 or mgodwin@ndi-nm.org.
Corporate Council Members
EXECUTIVE COMMITTEE
Paul Cassidy, Chair
Kate Moss, Vice Chair
John Berndt
Julie Bowdich
Catherine Oppenheimer
Diane Doniger
Leslie Nathanson Juris
Ocean Munds-Dry
Carol Cochran
Peggy Hubbard
Sandy Seligman
EXECUTIVE EVALUATION COMMITTEE
Leslie Nathanson-Juris, Chair
Paul Cassidy
Kate Moss
FINANCE COMMITTEE
John Berndt, Chair
Jamai Blivin
Aleem Hasham
Brian McGrath
Joelle Mevi
Leslie Nathanson Juris
Chauna King*
AUDIT COMMITTEE
Carol Cochran, Chair
Diane Fisher*
Peter Frank*
INVESTMENT COMMITTEE
Joelle Mevi, Chair
David Foster
Brian McGrath
Katie Thompson
John Burnham*
Susan Dubin*
Lon Erickson*
Julia Sze*
GOVERNANCE COMMITTEE
Ocean Munds-Dry, Chair
Paul Cassidy
Diane Doniger
David Vogel
Julie Bowdich
STRATEGIC PLANNING COMMITTEE
Kate Moss, Chair
John Berndt
Jamai Blivin
David Foster
Jesse Martinez
David Vogel
Elena Tercero*
Helen Wertheim*
SANTA FE DEVELOPMENT COMMITTEE
Peggy Hubbard, Chair
Jamai Blivin
Val Diker
Diane Doniger
Maria Gale
Linda Love
Mayo King
Michael Reid*
ALBUQUERQUE DEVELOPMENT COMMITTEE
Sandy Seligman, Chair
Kelcy Flanagan
Katie Thompson
Nancy Blaugrund*
Louise Campbell-Tolber*
Ken DeBettignies*
Miles Wolf*
Heather Roach*
SANTA FE GALA COMMITTEE
Linda DiPaolo Love, Co-Chair
Mayo King, Co-Chair
Val Diker
Diane Doniger
Shaw Bowman*
Leslie Carpenter*
Shane Cronenweth*
Deborah Fritz*
Brenda Howard*
Laurie Overton*
ALBUQUERQUE GALA COMMITTEE
Laura Brunik, Chair*
Tooey Boyden*
Connie Cassidy*
Krys Custer*
Trish Farr*
Devin Lujan*
Amanda Marquez*
CORPORATE COUNCIL
Aleem Hasham, Co-Chair
Jess Sanchez, Co-Chair*
Hilma Chynoweth*
Kelly Famiglietta*
Joe Farr*
David Foster
Erin Gomez*
Leann Kravitz
Jerry Landgraf*
Bill Lang*
Brian Montgomery*
James Ortiz*
Benjamin Thomas*
Steve Tolber*