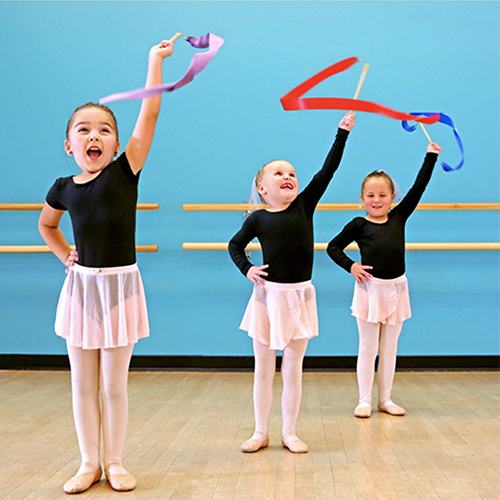 CREATIVE MOVEMENT
Creative Movement gives dancers ages 3-4 a joyful way to experience movement, music, and self-expression at a young age. In this energetic 45-minute class dancers will explore different rhythms, shapes, and movement qualities as well as follow a structured progression of basic steps and combinations. It is a fun prelude to our "Pre-Dance" classes while continuing to develop motor and social skills to promote self-confidence! We do ask that a parent/guardian is present during class time.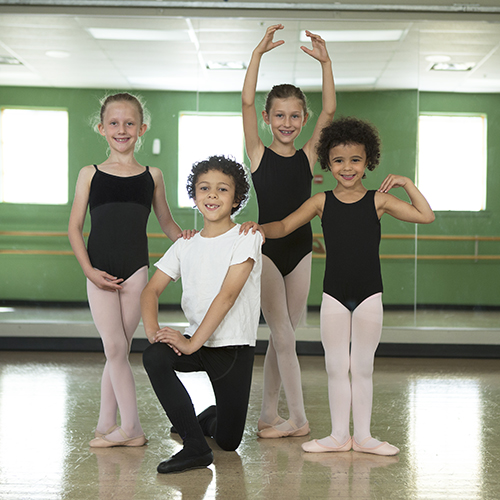 PRE-DANCE
Pre-Dance is a 1-hour class that is perfect for dancers ages 5-6 looking for an introduction to a variety of dance experiences!
Pre-Ballet classes introduce students to the art of ballet at an age-appropriate pace. Young dancers learn basic ballet positions, vocabulary, and studio etiquette while focusing on improving coordination and musicality.
Pre-Jazz/Tap classes are high-energy and get you moving different parts of your body like your head, shoulders, hips, and feet. Dancers will learn basic jazz & tap steps while focusing on rhythm and musicality.
Pre-Hip Hop is a fun and lively class. Under the guidance of our experienced and fun instructors, the students will be exposed to multiple dance trends of hip hop and freestyle.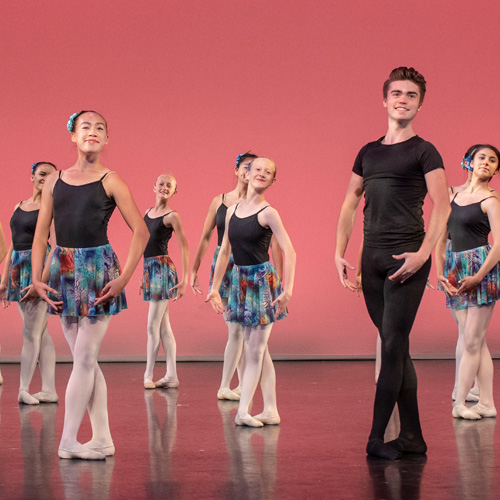 BALLET
LEVELS I, II, IIA, IIB, III, IV, V & Boys
Our progressive ballet curriculum concentrates heavily on working within each dancer's physical abilities without placing stress on their joints or ligaments for injury prevention. Our faculty stresses the importance of building musicality and expressiveness inside the classroom as we believe this enhances our dancers' overall experience when performing onstage. We passionately believe that ballet is an essential piece when studying other forms of dance, so we require our dancers to take ballet classes in addition to other dance styles starting in level two and up.
*Please Note: Students should expect to stay in the same ballet level for approximately two years or more, especially if time off is taken over the summer. Advancement to the next level is only upon the recommendation of the current instructor.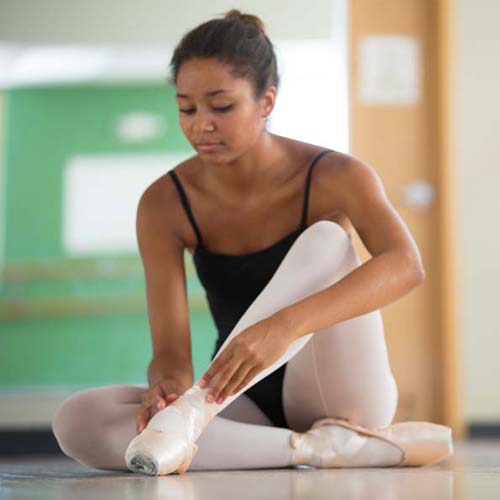 POINTE
Pre-Pointe, Beg., Beg/Int. Int. & Adv. Pointe
NDI New Mexico has strict requirements for starting pointe work, so the dancer is physically protected from injury. NDI New Mexico instructors take into consideration the age of the dancer as well as the dancer's ability. However, because the growth of the foot is nearly complete at age 11 or 12, we tend to promote and introduce pointe work at that time. For the safety of the child, it is very important they do not attempt to dance on pointe if an instructor advises you to wait, as it is easy to become injured. A dancer must have adequate time to achieve the proper form, strength, and alignment needed to make a successful transition into pointe work. In order to maintain proper technique and flexibility needed for pointe work, it is imperative to practice ballet formally at least 3 times per week. All dancers will be formally evaluated by the team of ballet instructors at NDI New Mexico to determine if they are physically ready to meet the demands of pointe work. We are looking for correct body position and alignment, sufficient turnout, strength and balance, ankle strength, ankle flexibility, and mastery of basic ballet techniques.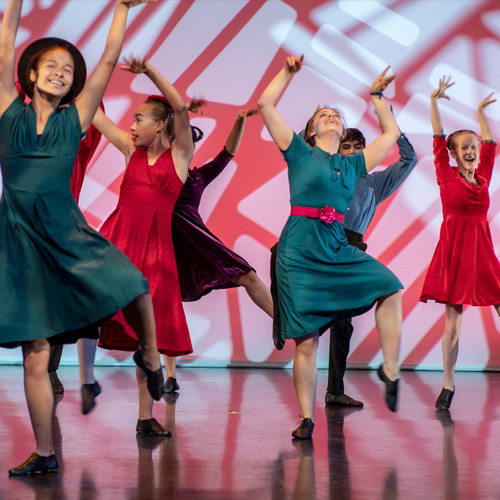 JAZZ
LEVELS I, IIA, IIB, III, & IV/V
Jazz dance, like jazz music, relies strongly on rhythm. A major element in musical theater and motion pictures, jazz dance is energetic with dancers using different parts of their bodies such as the shoulder, pelvis, and head in isolated movements. All jazz students are strongly encouraged to be enrolled in a ballet class. Students will learn a variety of styles from Broadway to contemporary.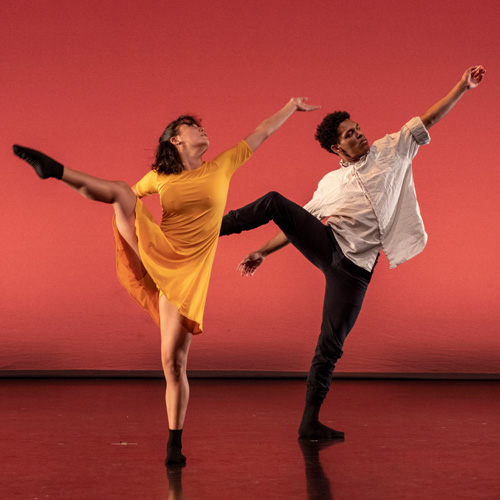 MODERN
LEVELS I, II, III & IV/V
Modern dance explores basic movement concepts such as over/under curve of the pelvis, contraction/release of the torso, and articulation of the spine. It also emphasizes the use of the floor for centering, grounding oneself in movement, and focusing on the breath (inhale/exhale), which brings quality to one's movement. NDI New Mexico instructors incorporate a blend of classical modern techniques such as Graham, Humphrey, Limon and Horton into each of their classes. Modern tends to incorporate improvisation, modern dance history and basic kinesthetic awareness. We strongly recommend modern classes for all ballet students!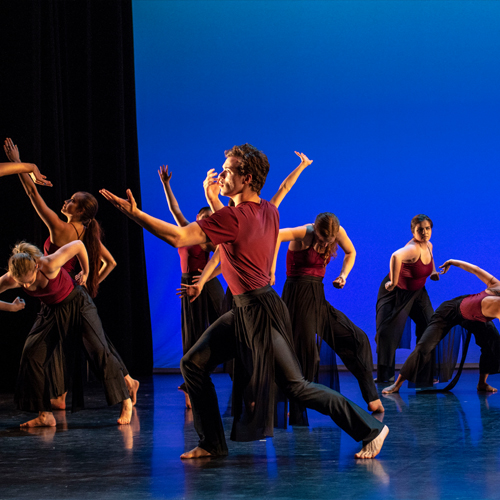 CONTEMPORARY
LEVEL IV/V
Contemporary Dance is offered to our Intermediate/Advanced students who are interested in exploring another dance technique while continuing to develop their artistry at a pre-professional level. Contemporary classes seek to connect the mind and the body through fluid and expressive dance movements that can also create a story. Dancers will dive into new improvisational techniques allowing them to find their own "voice" and start to curate their own movement. This unique fusion of dance encompasses movements from all different styles – from ballet to modern to jazz – so we highly recommend taking those classes in addition not as a replacement.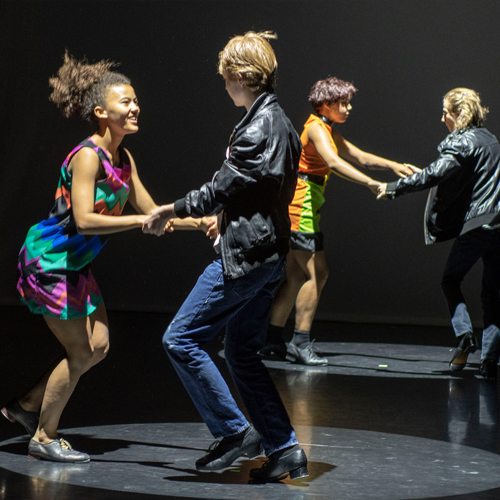 TAP
LEVELS I, II & III*
Classes focus on the fundamentals of rhythm tap, including solid technique, classic and contemporary tap repertory, and improvisation skills.
*Please Note: Students can take Tap without doing ballet requirements. Other styles like jazz, modern, etc. require weekly ballet class enrollments.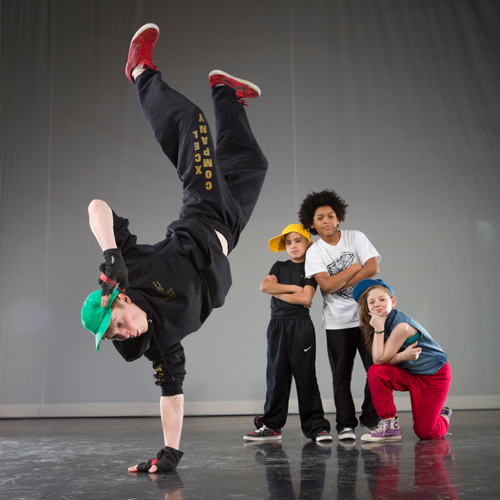 HIP HOP
LEVELS I, II & III*
Hip hop has evolved from many dance trends, such as breakin', poppin', lockin', the moonwalk…the list goes on and on. Take hip hop and dip into the realm of freestyle and develop your own urban style under the guidance of our experienced and fun instructors!
*Please Note: Students can take hip hop without doing ballet requirements. Other styles like jazz, modern, etc. require weekly ballet class enrollments.